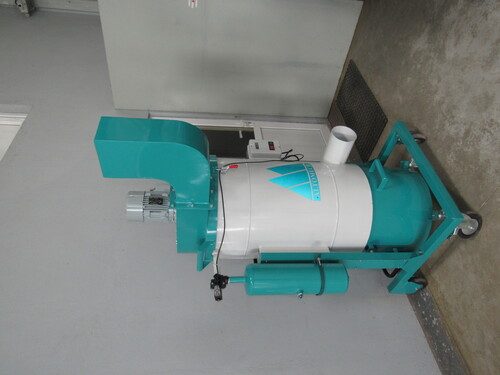 Pulse jet Dust Collector
Product Description
The Pulse Jet Dust Collector is also popular as a pulse jet bag-house. This dust collector makes use of a pulse-jet cleaning system for removing the collected dust particles. Its specific method makes a show wave that can travel smoothly. It can do away with the dust with a simple filter medium. It can also used with permeable rigid media such as ceramic, polymer or metallic media. Offered high-quality Pulse Jet Dust Collector is accoutered by a filter media. It is included with several filter as well as pleated elements. Its filter bag is offered with a metallic enclosure that prevent it from collapsing.
Key Points:
Can be effortlessly cleaned without any fuss.
Drive away the dust particles, efficiently.
Capable to capture all types of dust floating in the air-stream.
Features an induction motor as its main power source.